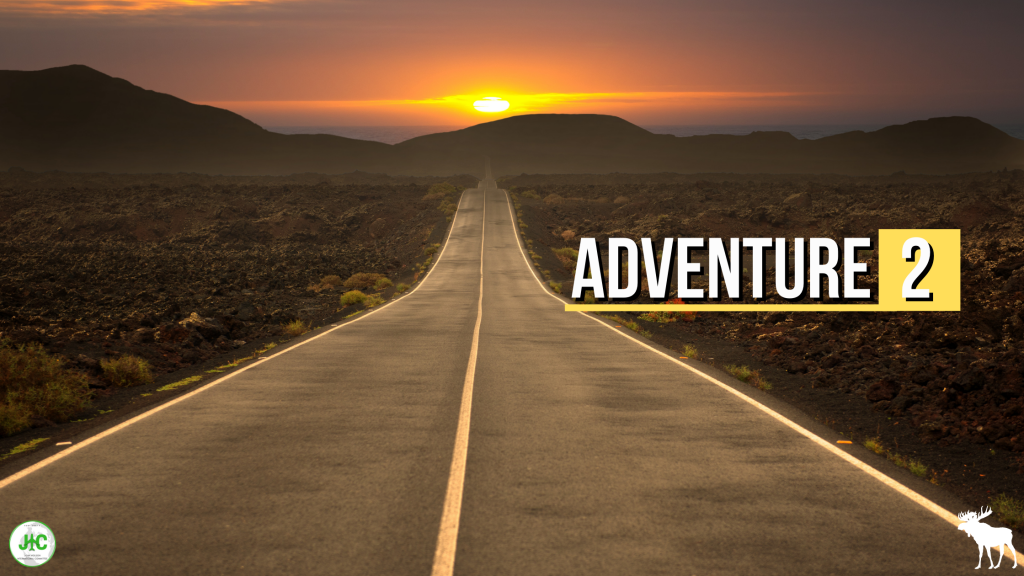 "The world is not in your books and maps, it's out there."
-Gandalf, The Hobbit.
I know what you are going to say; Why am giving you destinations to travel to during a global pandemic?! And yes, you might have a point, but you'll know that first of all, Concordia still offers exchange opportunities, and second, it is never too early to decide on where you would like to go. A little planning never killed nobody… In order to get you started here are a few options from all around the world you can choose from…
Barbados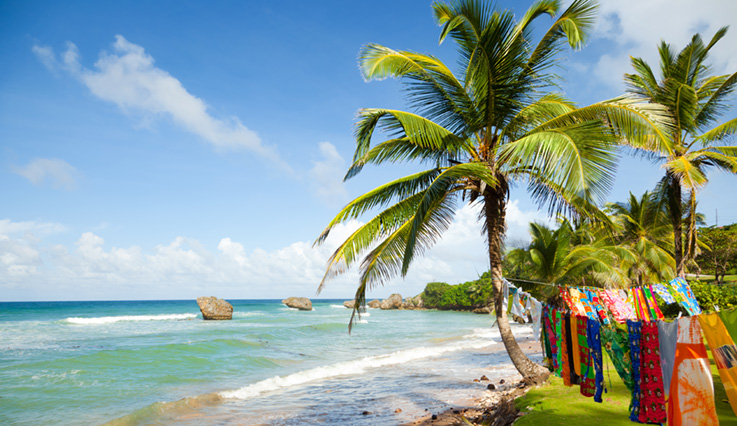 Capital: Bridgetown
Population: 287,010
Language(s): English, local dialect Bajan.
Currency: Barbados Dollar
Eastern Caribbean island and independent British Commonwealth, Barbados is so far not one of the most chosen destinations by the students of Concordia, yes you only have one University that partners with Concordia however it offers all majors that Concordia offers too, so why is it so underrated?! No idea, but let's try and change that. Let me list you a few things about Barbados, it has white-sand beaches, blue lagoon water, it's the motherland of Rum, has a pirate history, tropical biodiversity that takes your breath away. They also have one major annual cultural festival of Barbados called Crop Over, which signifies the end of the sugar cane crop harvest. Locals call themselves "Bajans", the biggest music styles is reggae and soca. If you don't know what that is, then grab your phone and search it up! Barbados is big on horse race and Polo, you can go on amazing hikes in the untouched forests hills, go sailing, fish, visit animal sanctuaries, enjoy Georgian colonial architecture style, and most importantly of all, a great local cuisine. With dishes ranging from flying fish to fish cake to BBQ pig, Paw tail Paws, and more! If you have the possibility, it is preferable that you travel around in a rented car, but that's a local matter, aside from that doesn't it sound like paradise!? Plus you get to study there! Kind of perfect if you ask me.
Let's take a quick look at the school now because you are still going to study (supposedly…). The University that partners with Concordia is called the University of the West Indies at Cave Hill. Founded in 1963 and situated northwest of the capital city of Bridgetown, the University counts around 5,200 students and offers studies in many different faculties like Culture Creative, Performing Arts, Humanities, Education, Law, Med., Science and Technology, Social Sciences, and Sports… Classes are taught in English. The tuition you pay is the same as the Concordia Tuition you currently pay, you can live on and potentially off campus (that would be to check with the school), the exchange rate is advantageous for the Canadian Dollar (1CAD= 1.52BBD). So, here is to studying in the sun, nature with your feet in the sand!
Malaysia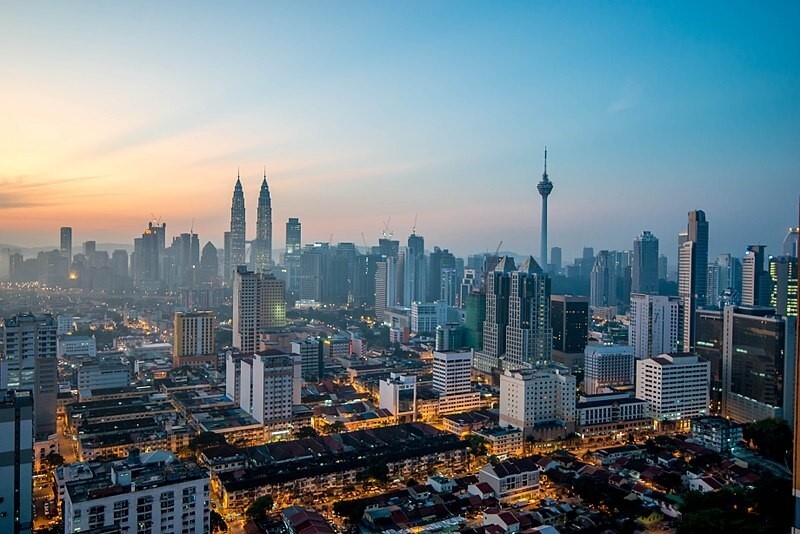 Capital: Kuala Lumpur
Population: 31.53 million
Language(s): Malay, you could get around with English.
Currency: Malaysian ringgit
Now that we have taken a look at the Caribbean let's go all the way to Asia, to Malaysia to be more exact. Malaysia, neighbor to Indonesia to the west, Thailand to the north, and Singapore to the South, Malaysia is home to beautiful biodiversity, an architecture style mixed between Malay, Chinese, Indian, and European cultural influences. Kuala Lumpur is home to colonial buildings and busy shopping districts such as Bukit Bintang and skyscrapers such as the iconic, 451m-tall Petronas Twin Towers. Malaysia is also a multicultural and multi-confessional country and does not hide it. You will be able to observe many beautiful religious buildings such as temples and mosques blending in with attraction parks and even a LEGOLAND! Festivals are common there too, such as the Light Festival. In terms of activities, you have everything you can dream of, exploring tropical forests, diving in the reef, swimming in the clear blue water, visiting the local islands, visiting caves, shopping, paragliding, and yet again enjoying the diverse local cuisine, such as the apam balik, a pancake-style snack wedded with the compact package of an omelet, or even the Nasi Kerabu, a Kelantanese dish as the main star its blue rice. And of course, it is extremely cheap (1CAD= 3.18MYR)!
Time to take a look at the schools! If you decide to go to Malaysia, you will have a choice between 2 different schools. The first, Curtin University, is situated in Miri, Sarawak, on the mystical island of Borneo, it hosts about 3,600 students. The campus, located next to the water, has easy access to 187 000-hectare Miri-Sibuti Coral Reef National Park, and the UNESCO World Heritage Site, Gunung Mulu National Park, a mere 45 minutes away. If you decide to go to Curtis University you should know that it has 3 faculties only: Business, Engineering, and Social Science. The tuition is the same as I explained previously. You will live on campus and if you ever want to go set foot on the mainland then you can always take a flight. The second, University of Nottingham, a branch of its headquarter in England, is situated in Semenyih, Selangor, a 44 mins drive south from Kuala Lumpur. It hosts around 5,000 students and offers studies in many faculties, Business, Arts and Social Science, Engineering and Science. Tuition same deal, on-campus housing. Both universities teach in English. So even if you are more of the urban or rural type Malaysia's got it all!
Czech Republic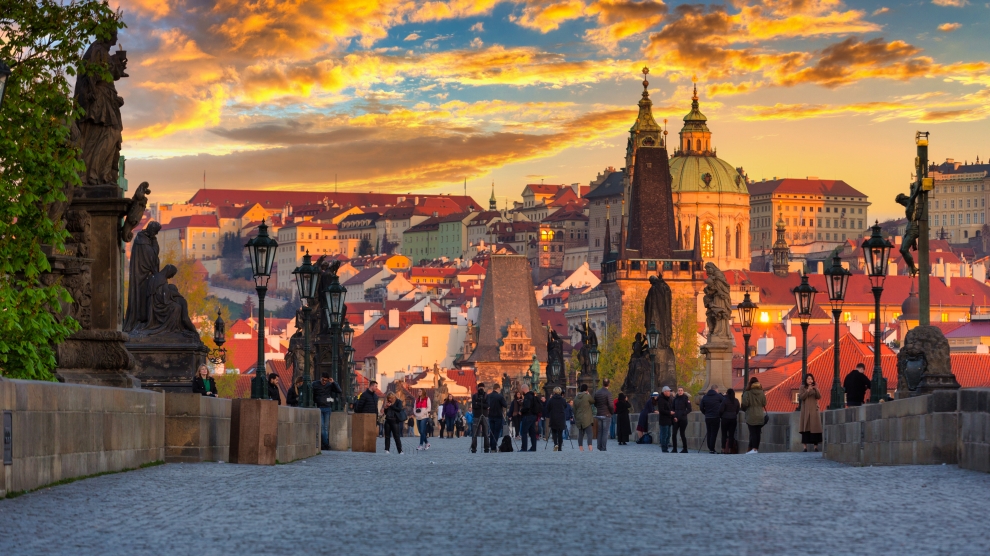 Capital: Prague
Population: 10.65 million
Language(s): Czech, you can survive with English.
Currency: Czech koruna
Time to leave Asia and it's exotic nature for something more European. A small central European country bordered by Austria, Germany, Poland, and Slovakia, the hilly land of Czechia may not seem like much, but it has lots of history and lots to offer. Before we get in too deep, let's set things straight, Czechia is home to Skoda, Zara, and Budweiser. Now that this is out of the way we can get to serious business. Czechia is part of the European Union and as you can imagine being where it is, it has seen a lot. It has been a kingdom, a monarchy, and after industrialization it became a republic. Ranked as one of the safest countries in the world, you already know Czechia is a safe bet. Prague is it's capital and it's largest city. The architecture style you will find a lot in Czechia is a mix of Christianized, Romanesque, Gothic, Baroque, and Renaissance styles. Prague has the largest ancient castle in the world, built in a Baroque and Mannerism style, a real must see. St Vitus Cathedral is home to the Crown's Jewels. Czechia has many UNESCO sites, you can taste local dishes such as Řízek (schnitzel) – a sort of fried meat dish – or Guláš (goulash) – a pork stew. Visit historical towns like Cheb, a small northern colorful town, and see wonders of architecture like the Dancing House in Prague. You could go see an Opera, go ski, explore the silver mines, take a steamboat trip, explore the countryside, and more. Czechia has great public transport so it's easy to move around the country. Let's not forget that the nightlife is also a thing, as the legal age is 18 in Czechia (and most of Europe), so you will be able to spend many fun nights in clubs, bars, and pubs!! Currency wise, 1CAD=17.12CZK, it's a deal that you cannot miss.
The School you would be attending is Called Charles University (originally called the University of Prague) and is situated in historical Prague. The school hosts around 51,500 students and offers classes in Arts, Science, Religious Studies, Law, Medicine, Mathematics and Physics, Humanities, Social Science… Some classes are taught in English and other in Czech so be careful!!! For the perfect relaxing European experience, it is the place to be.
Egypt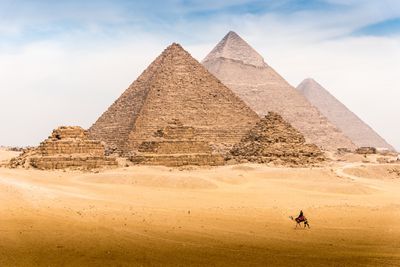 Capital: Cairo
Population: 98.42 million
Language(s): Arabic,Egyptian Arabic
Currency: Egyptian pound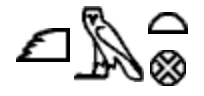 Central Europe seems fun but let's see what else we got. Next stop, Egypt. Home of the Pharaohs. How can I present this extremely culturally rich country, how can I do it justice, do I even need to? For the heck of it let's say I do, let me teach you a fact or two. Egypt is a country situated in the East of North Africa, neighbouring Libya, Israel, and Sudan. Most of the cities and population is concentrated around the Nile, where the only fertile land is found. Egypt is considered one of the most diversified economies of the middle east, making it a regional power in North Africa, and a middle power worldwide, not surprising considering its rich and developed economical history. Aside from its great economy, you must know of its rich history, and such an extended history makes up for fun and crazy theories. The great pyramids (of course) are one of the 7 wonders of the world, the valley of Kings, where you can find the tombs of many iconic pharaohs, makes for fascinating stories. You could also visit the ruins of Memphis, Thebes, and Karnak, see the Great Sphinx or visit one of Cairo's beautiful museums. Being mostly deserted, you can also embark on crazy desert adventures, ride camels, drink tea, do some quad, ride a hot-air balloon… If all of that doesn't interest you in the least and you are more of a night owl do not fret, Cairo has everything you need for a night out, clubs, jazz bar, theaters, restaurants, you will never run out of places to go to (just gotta be 21 to enjoy it to the fullest). If you want to head south and see what else there is in Egypt aside from Cairo you have easy access to trains, planes, taxis, rented cars, tram, bus… No way you will stay stuck in one place against your will. Currency wise, you are good: 1CAD=12.26EGP. School wise, you would be attending the American University in Cairo. Situated in New Cairo City, it hosts nearly 6,000 students. The system is alike to the North American system with plenty of classes to choose from so no "I can't go. They don't have the right classes for my major!". I don't want to hear none of that crap, all basic faculties and more can be found at this school: Business, Arts, Science… And are taught in English. If you are even just a little bit interested in having a good time in a warm country, in history, archeology, or even conspiracy theories Egypt is the place to be.
Colombia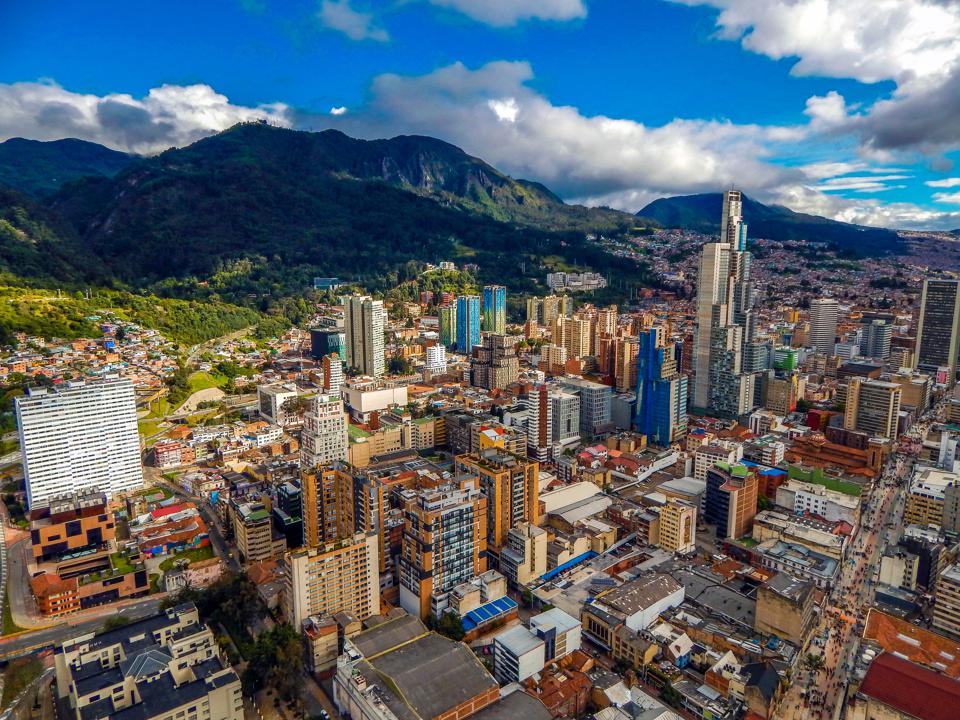 Capital: Bogotá
Population: 49.65 million
Language(s): Spanish, and 65 others recognized
Currency: Colombian Peso
Leaving North Africa and heading South West toward South America is our last country: Columbia. You might be thinking, "Oh, Pablo Escobar's home country", "Kind of a dangerous country isn't it?", "The drug country?", "It's hot out there"… Clearly, there is a lot that needs to be said about this country. Let's get to it.  Columbia is situated in the north of South America and neighbor to Panama, Brazil, Venezuela, Ecuador, and Peru. It is the only country in South America that has coastlines on the Caribbean Sea and the Pacific Ocean. Home to the Cano Cristales – the "River of Five Colors" or the "Liquid Rainbow," located in the Serrania de la Macarena province of Meta, the river's bed changes color between yellow, green, blue, black, and especially red, beginning the end of July and through November, the Sierra Nevada de Santa Marta, at 13,000m, the world's highest coastal mountain range, and Pink dolphins. You can also do some exploring in the Amazonian Forest. The Andes are among the world's most youthful mountain ranges and among the highest in the world. They have a Gold museum in Bogotá, a zoo in Cali and of course lots of beaches! Fun fact, in the Columbian culture the older a person is, the more powerful their voice becomes, deeply respected throughout the country. The government prohibits alcohol during major events in order to limit disturbances.  Ok, that's nice and all but what are some of the local dishes? Well, you got "Chocolate con queso" – literally hot chocolate with cheese, apparently the ultimate hot drink for breakfast; Bandeja Paisa: Colombia's national dish; Arepas: Side dish flatbread made from cornmeal; Fritanga: a platter of grilled meats; Empanadas…
If you decide to go to Columbia you will have a choice between 5 different schools. Numero Uno, la Escuela de Ingeniería de Antioquia. Situated in Medellín and hosts around 1,730 students, you'll have the possibility to study engineering. The catch though is that it is all taught in Spanish, so either you already speak the language, or you get to it now! Secundo, Pontificia Universidad Javeriana. Situated in Bogotá and host to around 22,000 students, it offers many various classes in many different faculties like Arts, Science, Urban development… here is the catch again it is all taught in Spanish, but those are the only two that offer classes only in Spanish. Tercero, la Universidad del Norte. Situated in Barranquilla on the Caribbean coast, the school hosts nearly 14,330 students, offer classes in all kind of majors and teach in English and Spanish! Got the beach and English! Cuarto, Universidad EAFIT. Situated in the south of Medellín, this school hosts around 11,970 students. It is best for students in Business or Engineering programs and teaches classes in English and Spanish. Y por fin, la Universidad Nacional de Colombia. Located in Bogotá as well, it hosts nearly 55,300 students. Students of all faculties can attend but classes are taught mainly in Spanish and sometimes in English so choose your classes wisely! The easiest way to move around in Columbia is to have access to a car, and currency wise, yet again, you are good to go 1CAD=2,728.66. So, my advice, if you want to get your Spanish on point, be in an exotic country but not on the other side of the planet, eat well and have fun, come to Columbia.
Here you go people, these are my picks for the top 5 of the most underrated CSEP destinations. My final advice before I leave you alone; choose your school and country in the function of what your studies are and especially in a function of what appeals to you the most. You are leaving to have fun. To discover things you have never seen before. Most of your worries will never materialize either. If you think you will not make any friends, think again. There are hundreds, if not thousands of students just like you, eager to make friends in this foreign place. This is supposed to be the best time of your life! Make the most of it, so make an educated decision but most important of all, take the leap!
PS: If you have more questions check out the CSEP page https://www.concordia.ca/students/exchanges/csep/choose-host.html You can also follow JIC on Facebook and Insta @jic_online and join Facebook groups of students that went on an exchange with Concordia like the CSEA – Concordia Student Exchange Association or contact faculty members which email address you can find on Concordia's website.
X_X