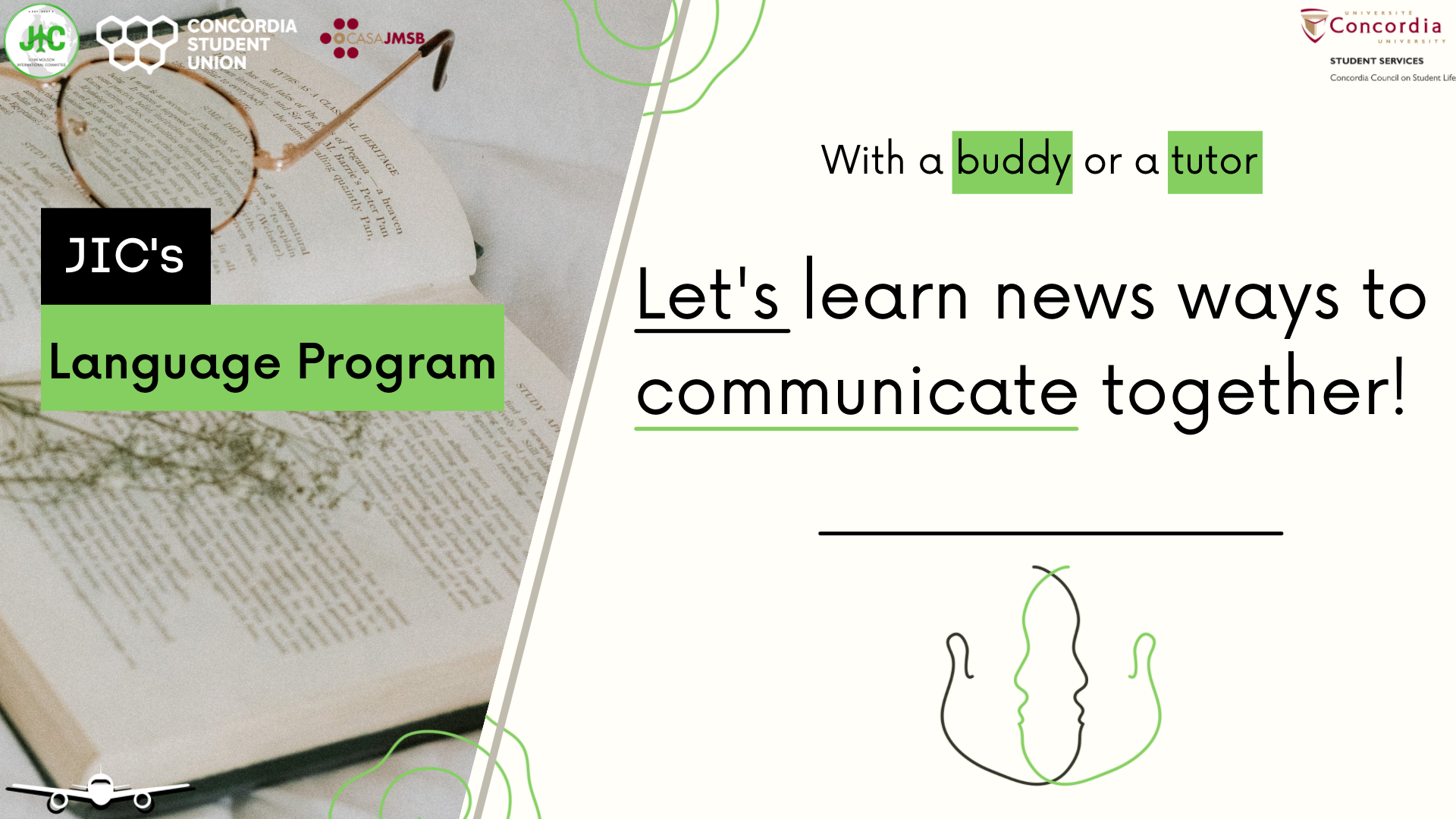 About the Language Program
JIC is launching their first ever Language Program, where you can learn a NEW language, or PERFECT one you already know!
Sign up and get paired with another student that's in the same boat as you, so you can work together and accomplish something incredible from the comfort of your couch. 🙂 
Or you can choose one of our hired tutors to have a more structured learning experience but always adapted to your needs and availabilities.
Pairings will be happening in rounds, monthly. So on the last day of each month, if you've registered you'll get an email with your Language Program Partner, along with the Program Booklet for some guidance.
It's the slackest course you'll ever take
no deadlines or midterms to prep for, just the fun stuff!
Make sure to register to get your Language Program Partner or Tutor, and the access code to the Program Booklet.
---